Smart Lockers and Contactless Delivery Solutions
for Post-Pandemic World
By MBOX Smart Lockers – June 5, 2023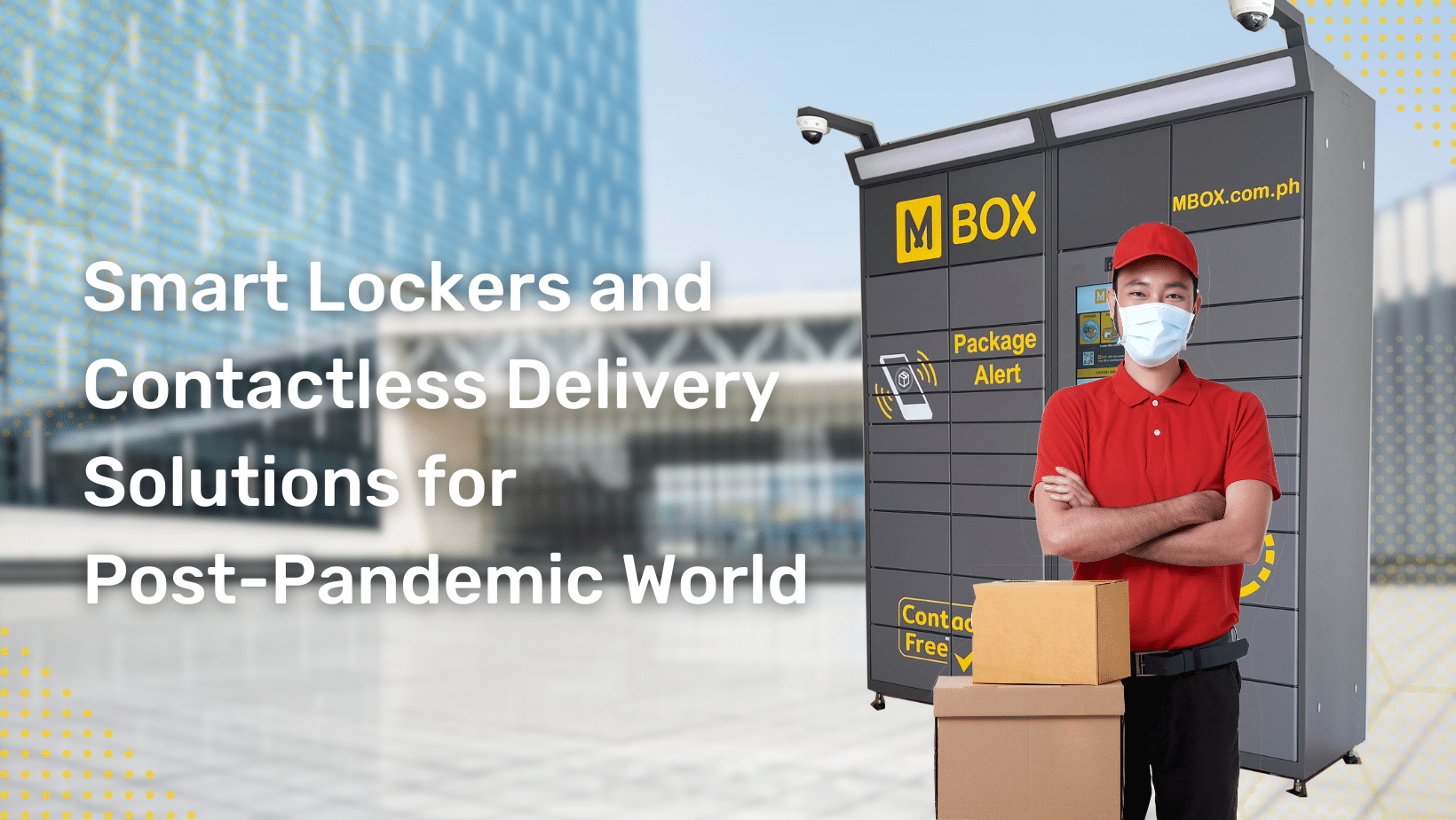 As the world adjusts to the new normal of a post-pandemic era, contactless delivery solutions have become increasingly popular. With more people prioritizing their health and safety, traditional delivery methods are being replaced by smarter alternatives such as Smart Lockers. 
Enhancing Safety and Reducing Contact with Delivery Personnel
Smart Lockers have emerged as an innovative way to enhance safety and reduce contact with delivery personnel. Unlike traditional delivery methods that require face-to-face interactions, Smart Lockers provide a convenient and secure way to receive packages without any physical interaction. Using advanced technology, these lockers allow customers to retrieve their parcels at their convenience, eliminating the need for human contact during deliveries. 
Moreover, like MBOX, the Smart Lockers they provide are equipped with features like UV lighting that ensure high levels of hygiene in every transaction. These advanced measures ease customers' concerns about contamination and protect the health and well-being of delivery personnel.
Improving Efficiency and Reducing Wait Time for Contactless Deliveries
Smart Lockers not only enhance safety but also improve efficiency and reduce wait time for contactless deliveries. With MBOX Smart Lockers, customers can pick up their delivered items on their own schedule, providing a convenient and secure storage option, and with it, as of this writing, users will have 16 hours of free use from the time their package was dropped off. Furthermore, these lockers are equipped with advanced technology that ensures maximum security for packages. 
Smart Lockers also help streamline the entire delivery process. Delivery personnel simply drop off the package at the designated locker location and move on to their next stop, eliminating the need to spend precious minutes finding an available recipient or worst having to come back to redeliver the package.
Providing Convenient and Secure Storage Options for Delivered Items
Smart Lockers provide convenient and secure storage options for delivered items, offering peace of mind and flexibility. With Smart Lockers, customers can have deliveries safely stored until they are ready to retrieve them, eliminating the need for scheduling specific delivery times or worrying about missed packages. With MBOX Smart Lockers they offer security features like unique pickup codes, CCTV, and tamper-resistant electronic locks, ensuring items are safe from theft or tampering. Installing Smart Lockers at condominiums or office buildings means that multiple tenants can benefit from the same secure storage solution.
In the post-pandemic world, safety and efficiency in deliveries are crucial. Smart lockers and contactless delivery solutions provide a more secure and convenient way to receive packages while minimizing contact. Embrace these innovations for a game-changing delivery experience.
—
Ready to embrace the future of contactless delivery? Discover how MBOX Smart Lockers can revolutionize your delivery experience.
Contact us here to learn more.