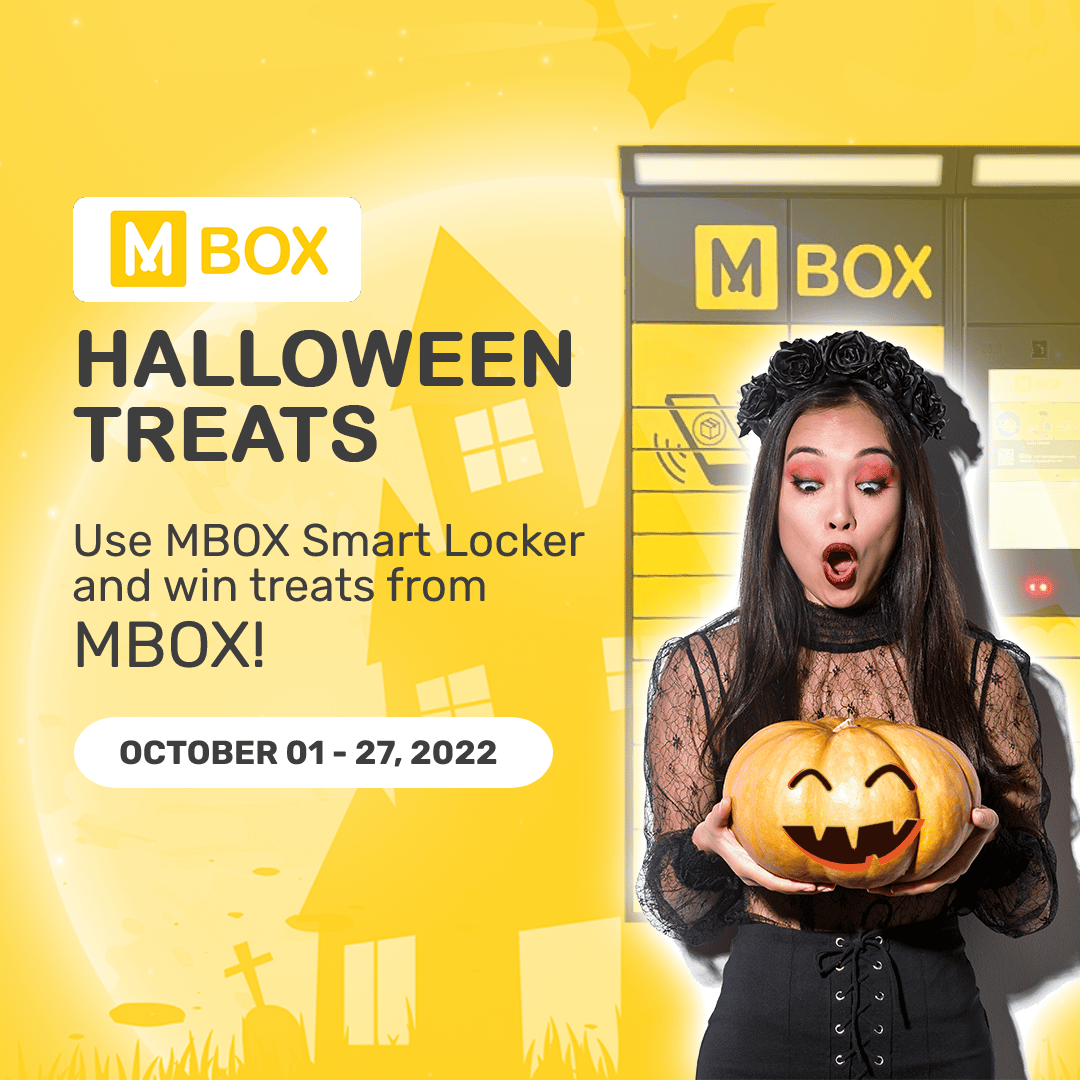 Win Halloween Treats from MBOX, no tricks!
This October, use MBOX Smart Locker and win Halloween Treats! 
To qualify, simply have your package delivered to the MBOX locker nearest you or use the MBOX for short-term storage. 
The winner can claim their prize on October 31, 2022, in their frequently used MBOX Locker. The winners will be contacted by MBOX Smart Lockers via SMS and will receive their unique pickup code to collect the prize!
Terms and Conditions apply.
Mechanics:
The promotion period is from October 1 – October 27, 2022.
The promotion is open to all users of MBOX Smart Lockers at the following MBOX Locker locations:

Double Dragon Plaza (DD Tower, DD Tower 1, DD Tower 2, DD Tower 3, DD Center West,
MerryMart Grocery)
Bali Oasis 2
One Oasis
Sorrento Oasis
The Flats Amorsolo
The Frabella 1

To qualify, a person must:

be a verified MBOX App user (download the MBOX App here to register)
have used the MBOX locker as their package delivery address or used MBOX for temporary storage

Two (2) MBOX Users per/location with the highest usage (Storage, Drop-offs) will win!
Selection of winners will be on October 28, 2022.
Winners will be notified via SMS and will be posted on MBOX Smart Lockers Facebook page on October 29, 2022.
Prizes will be delivered to their frequently used MBOX Locker location on October 31, 2022.
Prizes not claimed after a seven (7) day period will be forfeited and may be used as deemed necessary by MBOX Smart Lockers Corp.